Corrugated Box Manufacturers In Faridabad
Are you looking for corrugated box manufacturers in Faridabad?
Avon Containers is a Complete Industrial Packaging Solution organization involved in Manufacturing of Corrugated Boxes, Mono Cartons, Rigid Boxes, Paper Carry & Mailer Bags, Wooden Pallets and Poly Bags.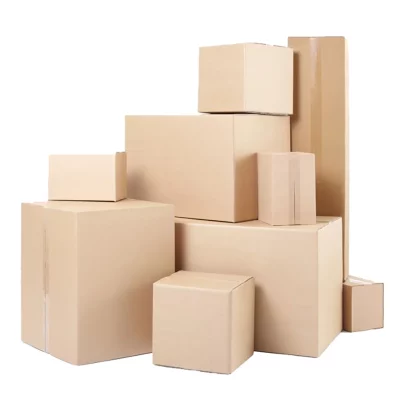 Avon is an ISO 9001:2015 certified organization Established in 1979. Known in the market for superior products and services, we have always preferred quality over quantity. Started with manual plant, today we hold a vast infrastructure with all automatic lines and 6 plants in total. Avon containers has been providing complete packaging solution, Carton box manufacturers in Faridabad.
Corrugated Box manufacturers In Faridabad
Innovation, being the key strength and quality as the very foundation of Avon (Corrugated Box Manufacturers In Faridabad), we have our own Research and Development team who designs customized packaging solutions. Our fit-to-product packaging solutions have been admired and incorporated by leaders in automobiles and solar industries. We also have a dedicated Quality Assurance team which ensures the quality of the goods being delivered to our customers. There is multiple quality checks incorporated in the process to deliver the cutting-edge satisfaction to our customers
Our Vision is to become the largest producers of packaging products
Our Mission is to deliver top quality at cost effective prices of recyclable products.
Our Commitment is to deliver materials in 48 hours.
Our Objective to provide customers a single platform to address all packaging needs.
Our Journey Avon Containers
1979 – Corrugated Box Manual Plant (Capacity 50 Tons Per Month)
2000 – Corrugated Box Manual Plant (Capacity 150 Tons Per Month)
2005 – 1st Double Wall Fully Automatic Corrugation Production Line (Capacity 1500 Tons Per Month)
2007 – Industrial Poly Tube Blowing and Bag Line(Capacity 300 Tons per Month)
2010 – 2nd Double Wall Fully Automatic Corrugation Production Line (Capacity 1500 Tons Per Month)
2016 – Poly & Bubble Liner Courier Bag Making Line (Capacity 2 Millions Bags Per Month)
2017 – 3rd Triple Wall Fully Automatic Corrugation Production Line (Capacity 4000 Tons Per Month)
2017 – Fully Automatic Rigid Box Making Line (Capacity 0.5 Million Box Per Month)
2019 – Fully Automatic Paper Carry Bag Making Line (Capacity 2 Millions Bags Per Month)
Check price details according to your customize box Click here
Contact us
Call us : +91-8800707434
Mail us : [email protected]